Upcoming Appearances:
The Return of the

Sexy Liberal Tour

!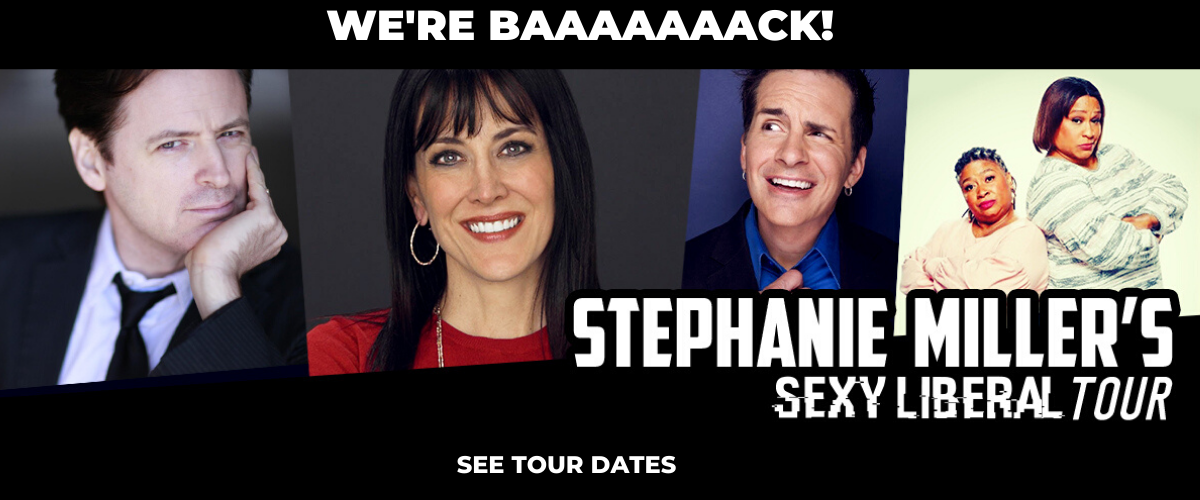 It's Stephanie Miller's Sexy Liberal Virtual Tour! 
Stephanie Miller's Sexy Liberals unite to Save Democracy. The Sexy Liberal "Save Democracy" Tour featuring Stephanie, John Fugelsang, Frangela, and Hal Sparks where we will join together to Save Democracy! This is not hyperbole; sluggish from a raging pandemic, staring down the Big Lie (s), a violent January 6th attack on the home of democracy and now, and now a  reversal of Roe..we have been battered and bruised, but Sexy Liberals everywhere are standing up with Stephanie Miller and all her Sexy Liberals to Save Democracy. Sexy Liberal Strong!
September 24, 2022
Harris Theater
Chicago, IL
October 22, 2022
Saban Theatre
Beverly Hills, CA
Past shows still available on demand!
---
Sheraton Kapa'a Makai Ballroom
Sept 10th at 7:00 PM
Kapa'a, HI
---
Catch us every Friday on the 3rd hour of The Stephanie Miller Show – on Progressive Voices Radio and Free Speech TV!
---
Other:
BringTheFunny Comedy Sketches
Watch a clip from the show!
Comedy Clash round